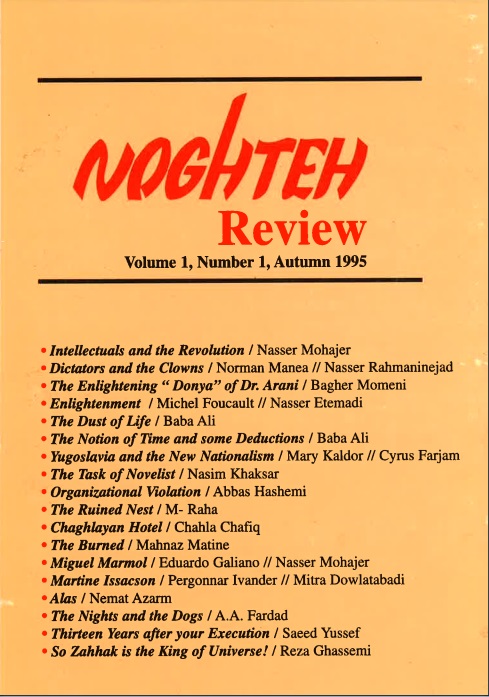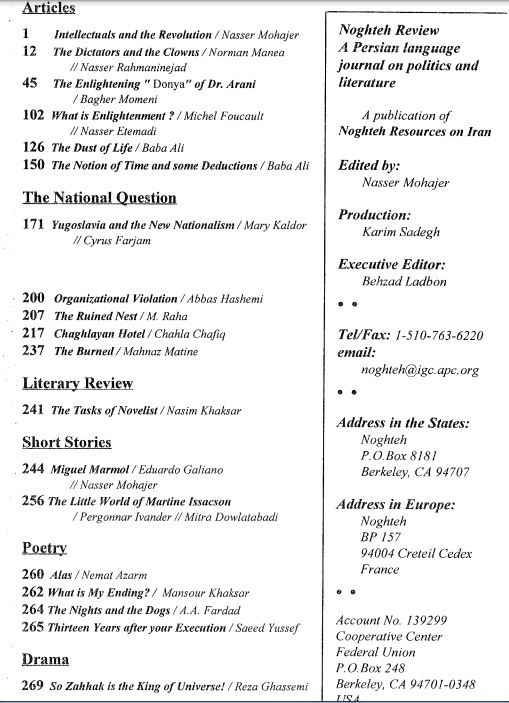 Noghteh Review (No. 1)
Intellectuals and the revolution • The dictators and the clowns • The enlightening • What is Enlightenment • The dust of life • The notion of time and some deductions • Yugoslavia and the new nationalism • Organizational violation • The ruined nest • Chaghlayan Hotel • The burned • The tasks of novelist • Miguel Marmol • The little world of Martine Issacson • Alas • What is my ending • The nights and the dogs • Thirteen years after your execution • So Zahhak is the King of Universe.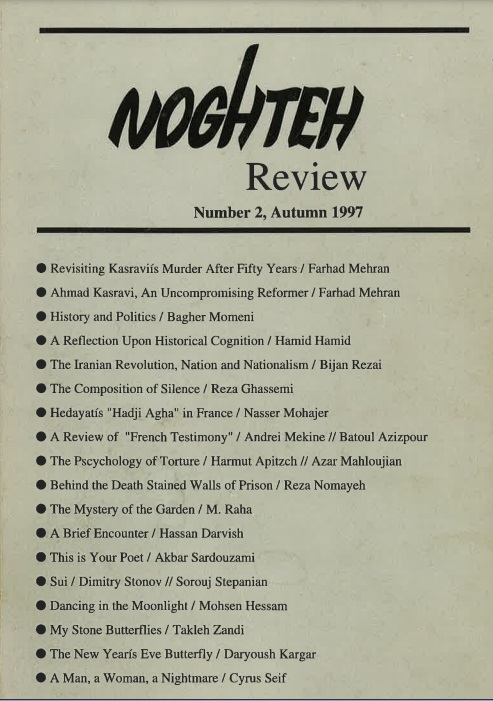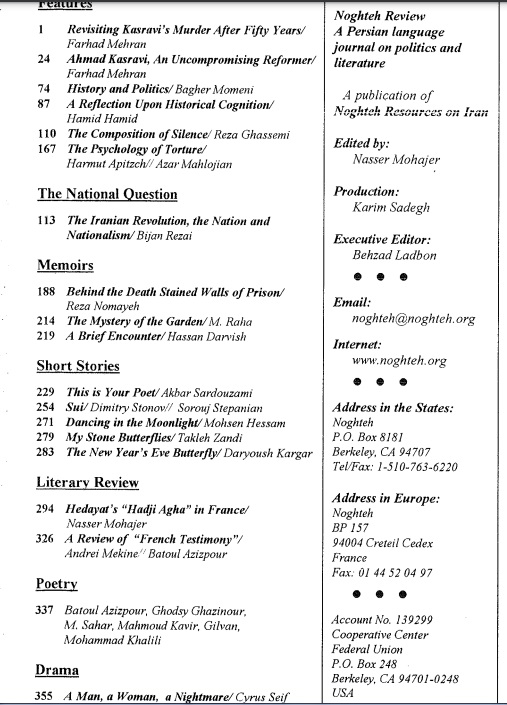 Noghteh Review (No. 2)
Revisiting Kasravi's murder after fifty years • Ahmad Kasravi, an uncompromising reformer • History and politics • A reflection upon historical cognition • The composition of silence • The psychology of torture • The Iranian revolution, the nation and nationalism • Behind the death of stained walls of prison • The mystery of the garden • A brief encounter • This is your poet • Sui • Dancing in the moonlight • My stone butterflies • The new year's eve butterfly • Hedayat's "Hadji Agha" in France • A review of "French Testimony" • Poetry • A man, a woman, a nightmare.