Kian Katouzian (Haj Seyed Javadi)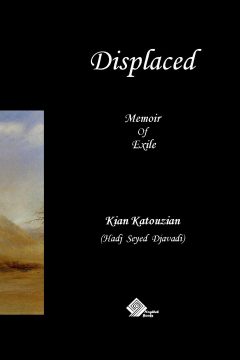 Displaced (Memoir of Exile)
Displaced is basically Ms. Katouzian's memoirs of life in exile. The chronicle of a known teacher in Tehran and principal of a prestigious girls school of the 1960s and 1970's, and also the espouse of one of the renowned dissident intellectuals of the time, Ali Asghar Haj Seyed Javadi.
Displaced is indispensable for the understanding of the sorrows and joys, as well as the triumphs and setbacks experienced by Iranian intellectuals who were in the opposition to the emerging theocracy in the early 1980's and ultimately had to flee their beloved country after the fundamentalist forces decided to extinguish all voices of dissent.
Ms. Katouzian Memoirs of Exile also helps understand the milieu of exiled Iranian intellectuals residing in Paris through- out 1980's.